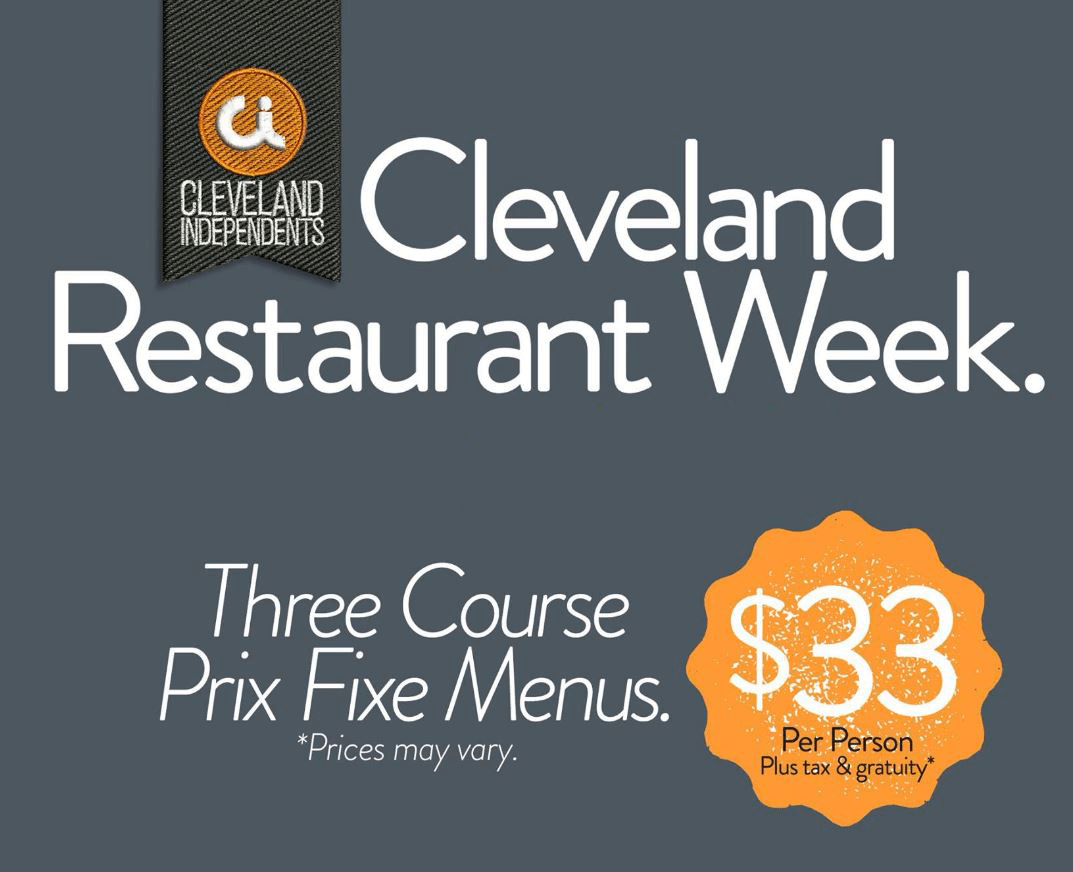 Get ready for another chance to join us for Cleveland Restaurant Week and enjoy three courses from a special menu.
It takes place between March 3rd and 16th. The price is $33.00 per person and does not include tax and tip.
Here's a look at our menu for this popular event. We can't wait to serve you!