Join us as we welcome Copper River Salmon season with our annual Copper River Salmon Run on Saturday, June 8th, 2019.
The race will begin at Edgewater Park (Lower) at 10 a.m. Our 5k run/walk heralds the arrival of the world's freshest and tastiest fish, with proceeds benefitting Malachi House. This premier, sustainably caught salmon will be on our menu late May through September.
A post-race party on our deck overlooking Lake Erie will feature a delicious lunch prepared by Executive Chef Regan Reik.
Don't miss it!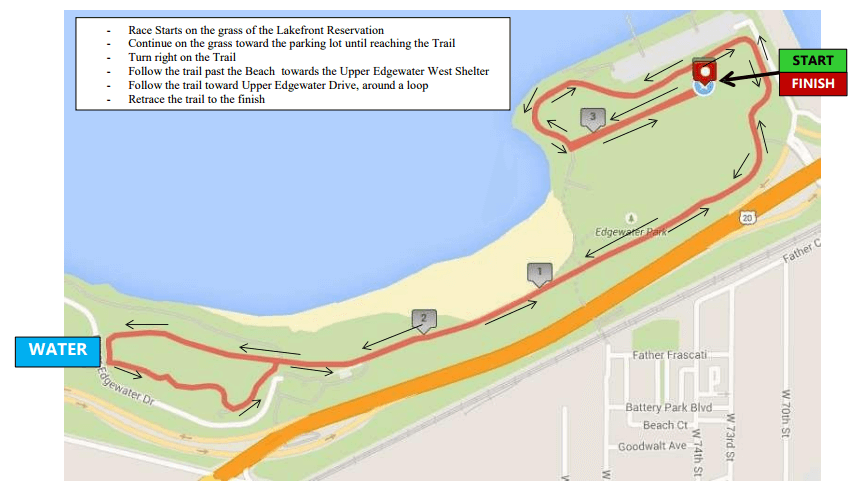 Register online here, or click here to download a mail-in form.
*Online registration closes on Friday, June 7th at 9 a.m.
*Mail-in entries must be received by Wednesday, June 5th.
Mail to:
Greater Cleveland XC
c/o Pier W Salmon Run
8791 Mentor Ave
Mentor, OH 44060
Fees:
Pre-Registration                         Race Day Registration
5k Run/Walk – $30.00                 5k Run/Walk – $35.00
Lunch Only – $18.00                   Lunch Only – $18.00
Make checks payable to:
Greater Cleveland XC
Lunch Details: 
Box-type lunch (with fruit, a cookie, etc.) and Chef Regan will be on the grill providing a choice of the following: a Copper River Salmon burger, a vegan black bean burger or a standard all-beef burger. The first 300 participants will also receive a free t-shirt.